Custom Designed Cabinetry, Carpentry & General Contracting

Lake Superior LLC
Many people search to find the perfect home improvement contractor only to come up empty. As an experienced, dedicated, professional custom carpentry and general contracting company we are the solution to this problem. We perform work to realize your dreams and reflect your distinct style, all within your budget.
This web site is designed to introduce you to some of the different residential and commercial projects we have done. While these pages will show you the quality and attention to detail we put into every project, our expertise is not limited to the projects you see in these examples.

Here are pictures of several of our completed residential projects. We are proud of our work and
we hope these pictures will demonstrate the effort we put in every day.
Lake Superior LLC offers kitchen design services and
custom cabinetry by 6 different brand names.
Lake Superior, LLC was established in 2001 with the goal of achieving complete customer satisfaction in all aspects of our business. We strive to provide personalized service in a timely manner and to fit your budget. Owner / Operator Russ Lake is a third-generation contractor with more than 10 years of industry experience in many areas, including but not limited to the following:
Existing Kitchen Renovation & New Kitchen Installation
Custom-built Cabinetry for every room in the house
Finished Basements & Rec-rooms
Window and Door Installation (Andersen Window)
Deck Design and Construction (Tibertech Decking)
Additions up to 500 sq. ft.
Custom applied moldings (White River Mouldings)
Replacement Windows by Ideal
We work together with you to create your dream home. When decisions are required we will collaborate with you to make them, as we are all part of the same team.
We want you to be happy with the work we perform. That's why quality is built into every project we undertake. Our success is based on making it easy for you to realize your dream!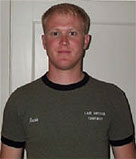 Russ Lake, Owner / Operator
Orsi Lake/ Interior Designer